It's that time again already, believe it or not! I'm joining up with ten of my blogging friends to share my best posts of the last year! Make sure to stop by and visit them at the end of the post. This marks my first post writing as Nina Hendrick Design Co.! You can catch my
announcement from yesterday here
.
If I had to choose a word for 2015, I would say "Challenging". Sometimes that was a good thing, and other times it wasn't so good. As you may know, we welcomed a baby early last year- our third (and final) child and our first daughter. Having a baby is never easy, but trying to run a business, and be a good wife, and a good mother to all of my children at the same time proved especially challenging. Although there were many setbacks, my blog continued to grow and evolve over the past year. Overall I'm so pleased with the progress!
Winter
The first few months of the year were pretty happily consumed by the
arrival of Miss Lyla Jayne
, three weeks early on January 8th. While I didn't go too much into it on the blog at the time, we were of course overjoyed, but the end of my pregnancy was difficult and there was quite a long recovery after. I suffered through many health problems including preeclampsia, early signs of kidney failure, and a bout of pneumonia. Coupled with the outrageous amount of snow we received here in New England, the first month of the year was pretty slow for us regarding renovations.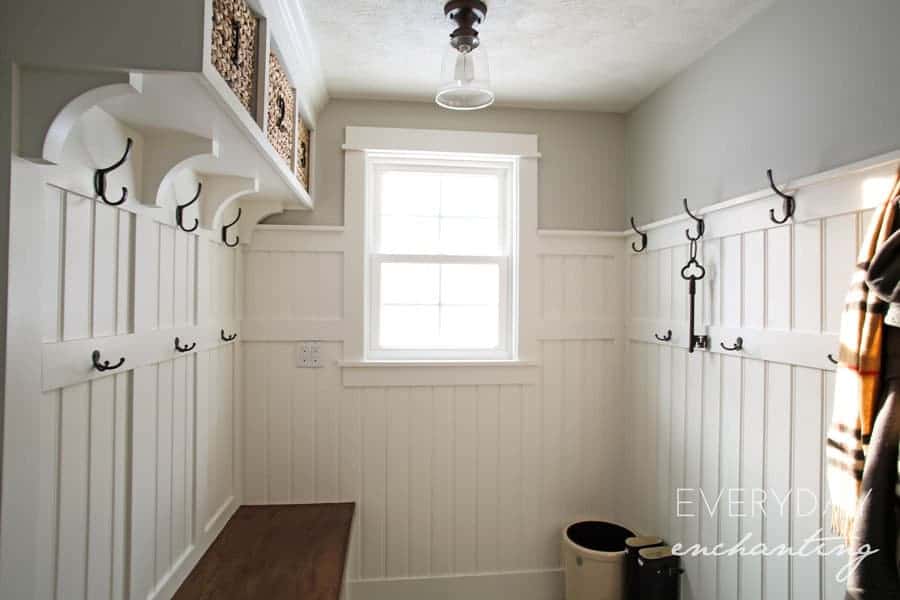 Although not much else was done,
I was able to reveal the Mudroom
, which we converted from the old laundry closet. We added the beadboard/board-and-batten wall treatment and the built-in bench with cubbies. It's now one of my favorite spaces in the house!
Spring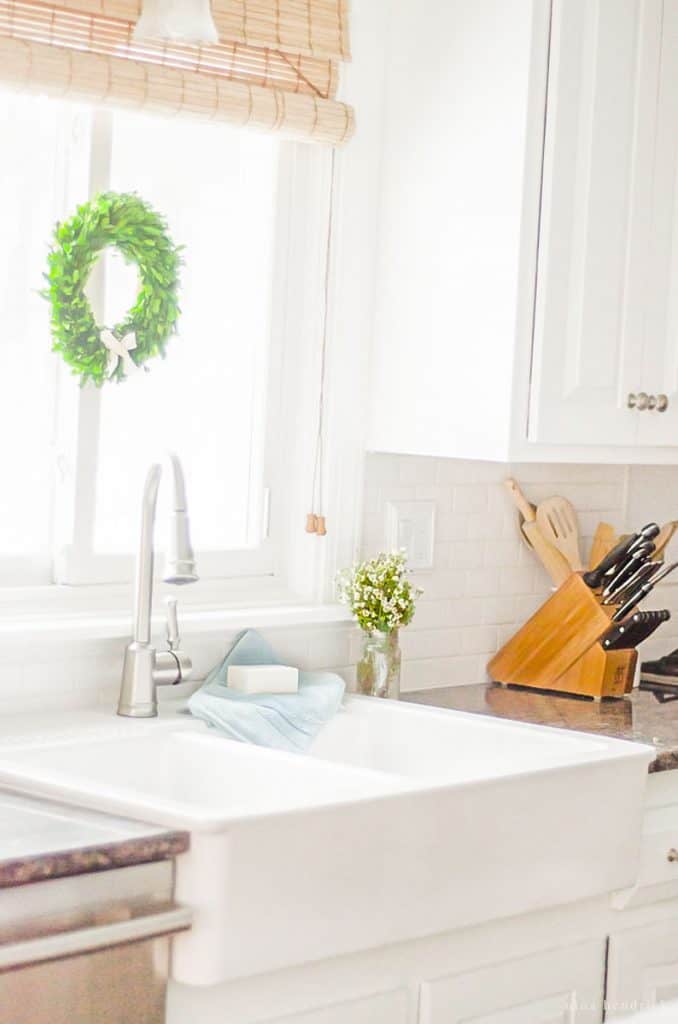 We survived the worst winter ever! I ushered in the spring with lots of powder blue and flowers. Our
Ikea Domsjo Farmhouse Sink
is one of the things I'm emailed about most often. This post marked the end of my "maternity leave", and helped me find my inspiration again.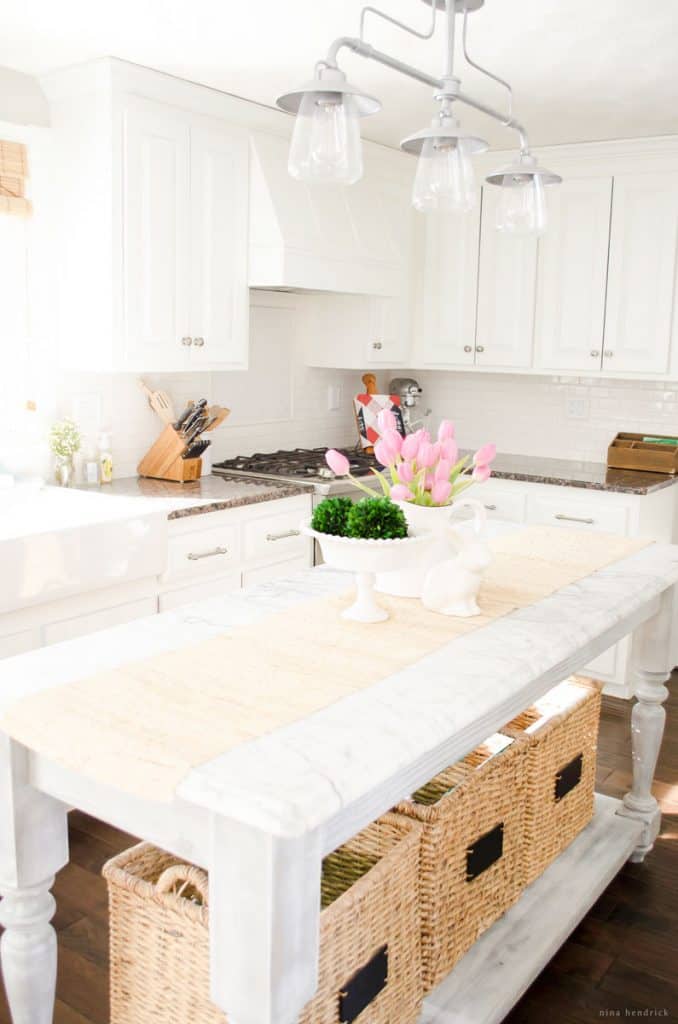 I also shared our Spring Home Tour in March. I had hoped to share more rooms of the house, but that wasn't how things worked out. However, it perked me up to imagine that Spring was in the air.
At the end of the month of March, we went through a difficult health scare with Lyla.
RSV definitely sucks
. Unfortunately, Lyla was infected with this very serious respiratory virus at only a couple of months old and suffered an episode during the illness where her oxygen levels dipped dangerously low. We spent a week in the hospital, and then I wrote this post to share awareness (as this was something we never even knew existed). It resonated with so many who took the time to comment and email me personally because they too had experienced RSV with their small babies. Luckily we know now that Lyla's lungs were not permanently damaged as we had feared, and she has had colds since without any residual breathing issues. It was a longer road to recovery than your average cold, and I will admit to a certain amount of anxiety on my end. In the months following her illness, I slept very little due to nightmares and checking her breathing. Luckily she made a full recovery, but it is not something I will forget anytime soon.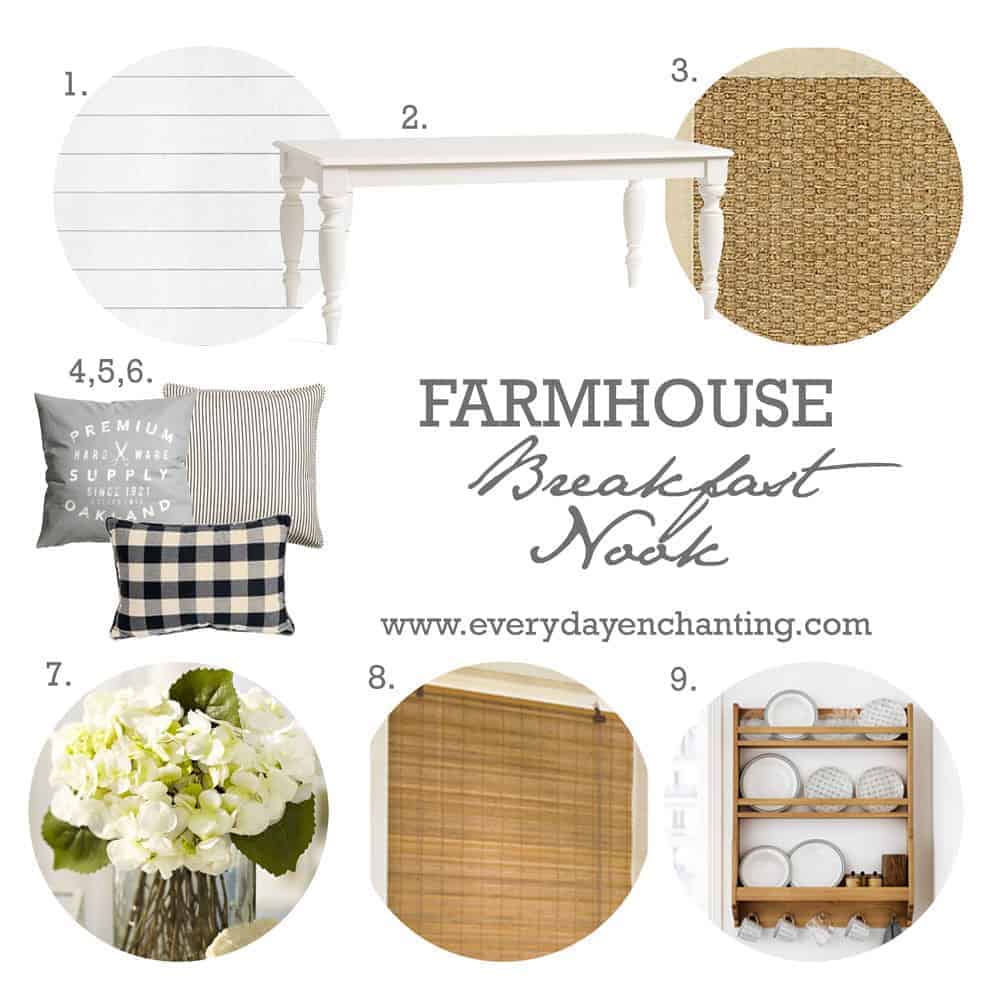 Summer
Summer has historically been a difficult time for me to keep up with the blog as we travel back and forth to New Hampshire, but this year was the opposite! I felt like I finally hit my stride for blogging in general in June. It helped to have the baby get a little older, and to be able to let in the fresh air (and let the boys outside!). I can't remember a summer ever as anticipated and cherished!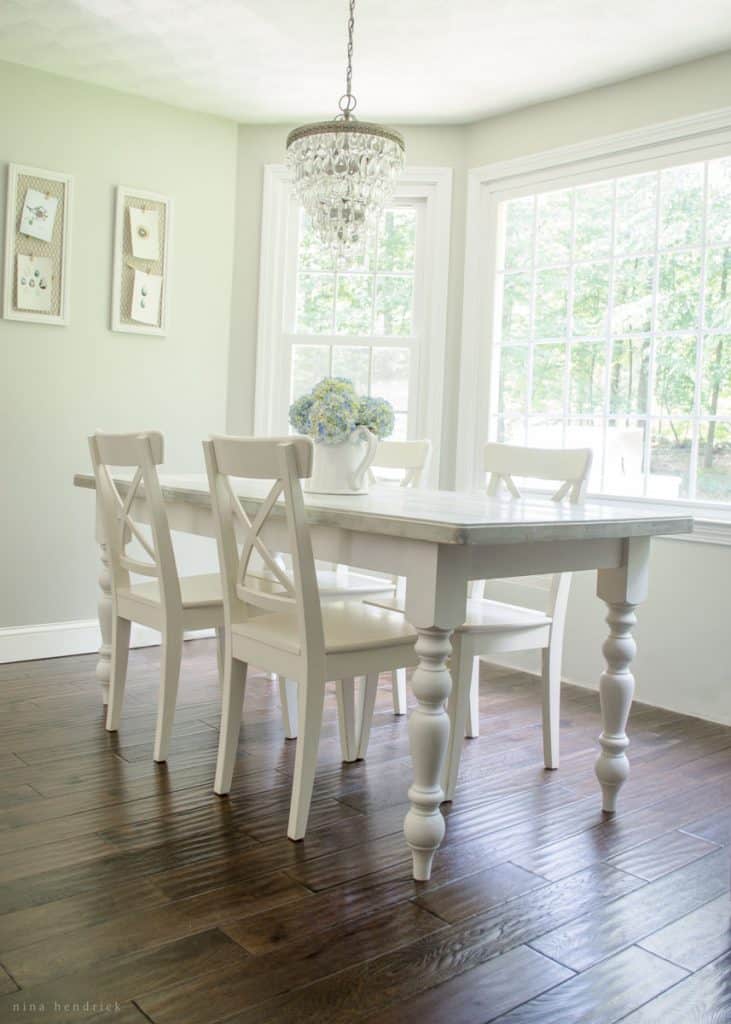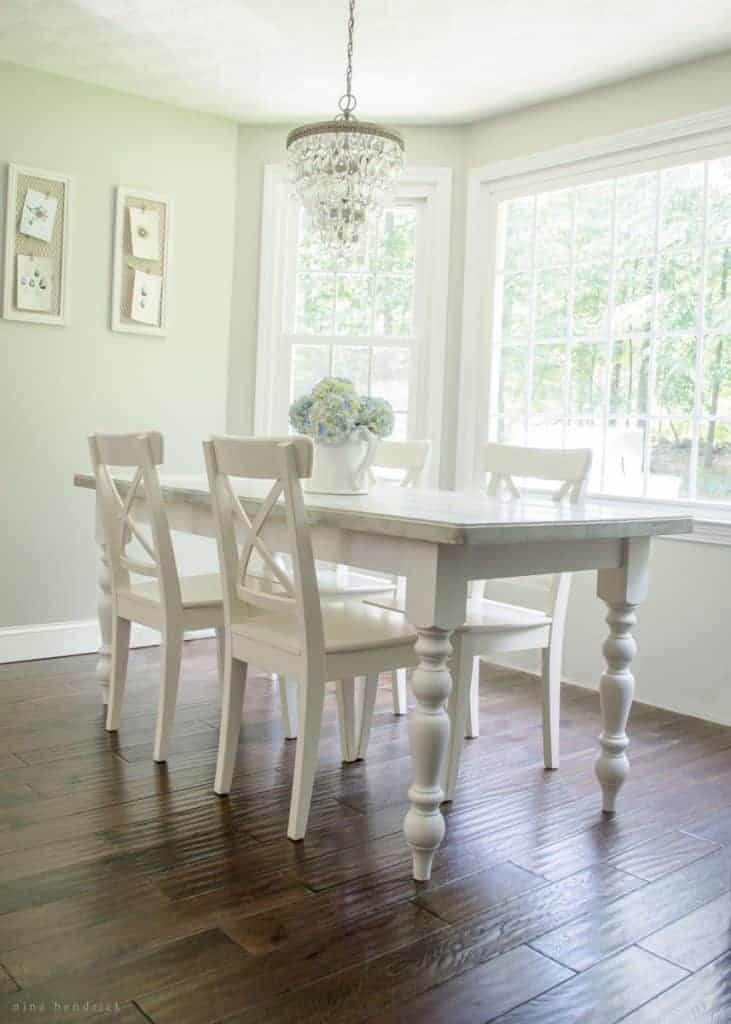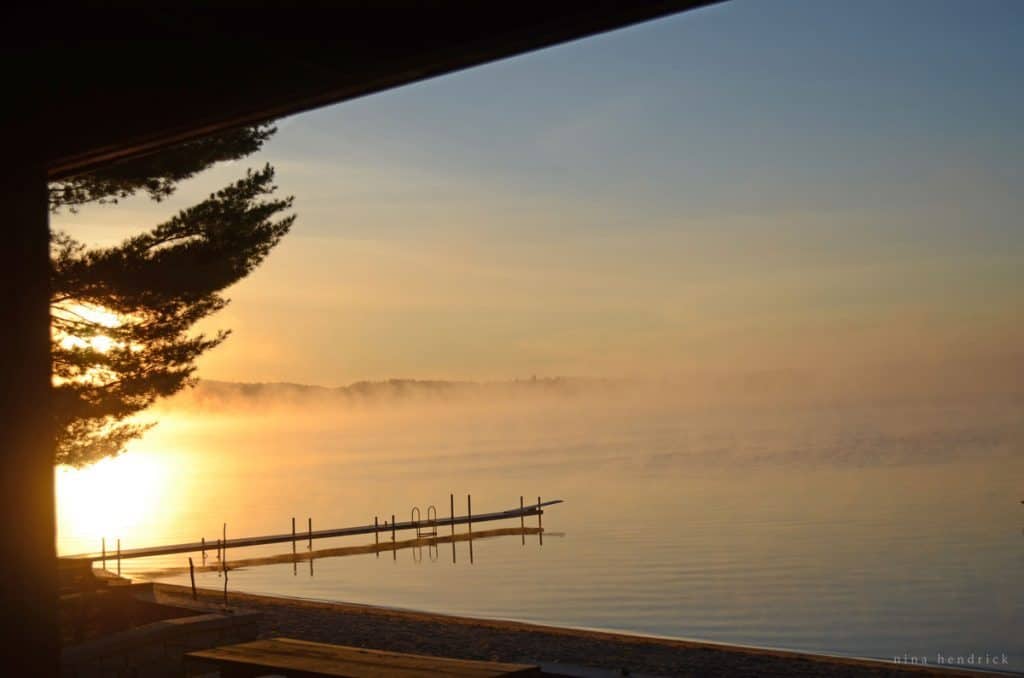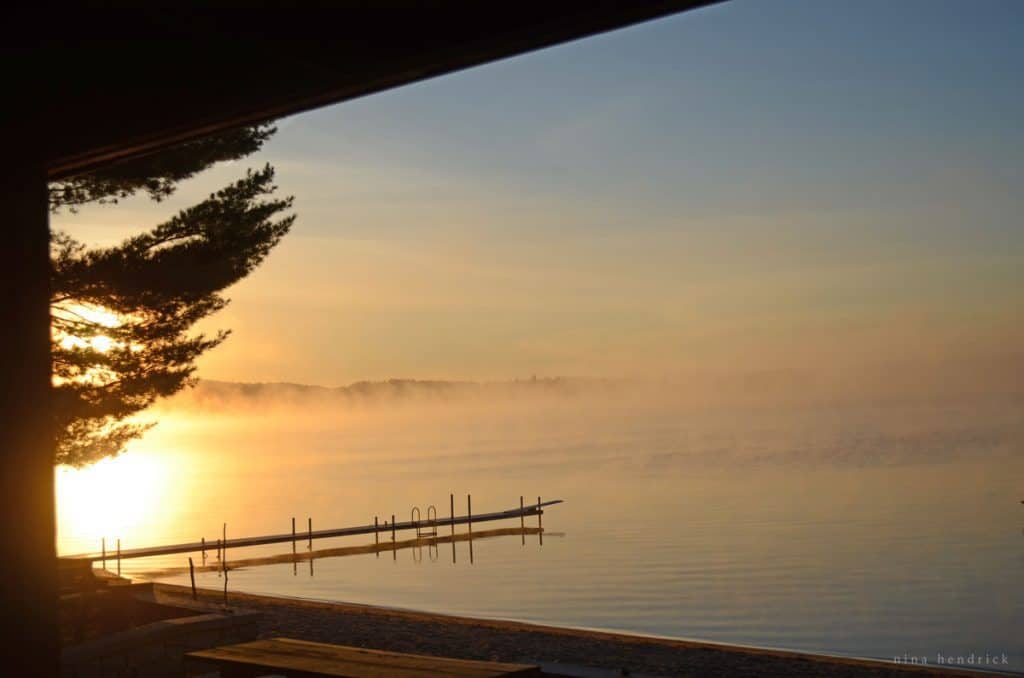 I shared some scenes from our Camp in NH 
here
and
here
. While I didn't write as much as I hoped, I have many new things planned for this upcoming summer that I'm so excited about. As you can see from
the tour
, the cabin is very dated and in need of updates. It's also a major design challenge for me as I can't alter to woodwork in any way. Stay tuned!
We began to
plan out my office remodel
in July as well, and the inspiration posts kept up through August. I really feel like 2015 was the year of planning. 2016 will be the year of reveals and doing!
Fall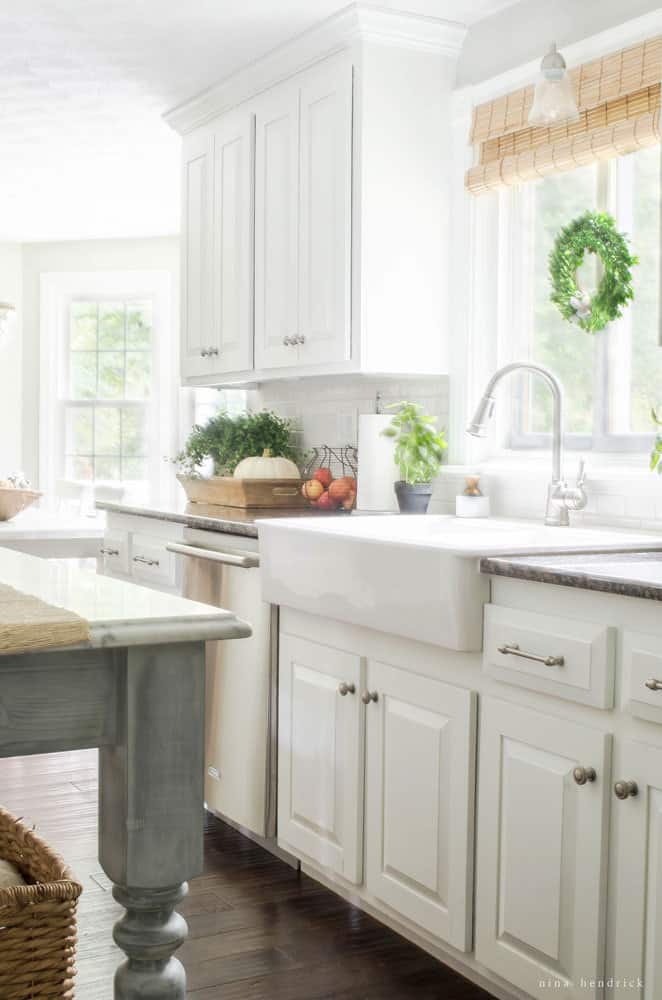 September was when I really hit my groove, and so many good things came forward- things that I'm very proud of.
I shared an update on our painted kitchen
, which answered some of the popular questions I receive.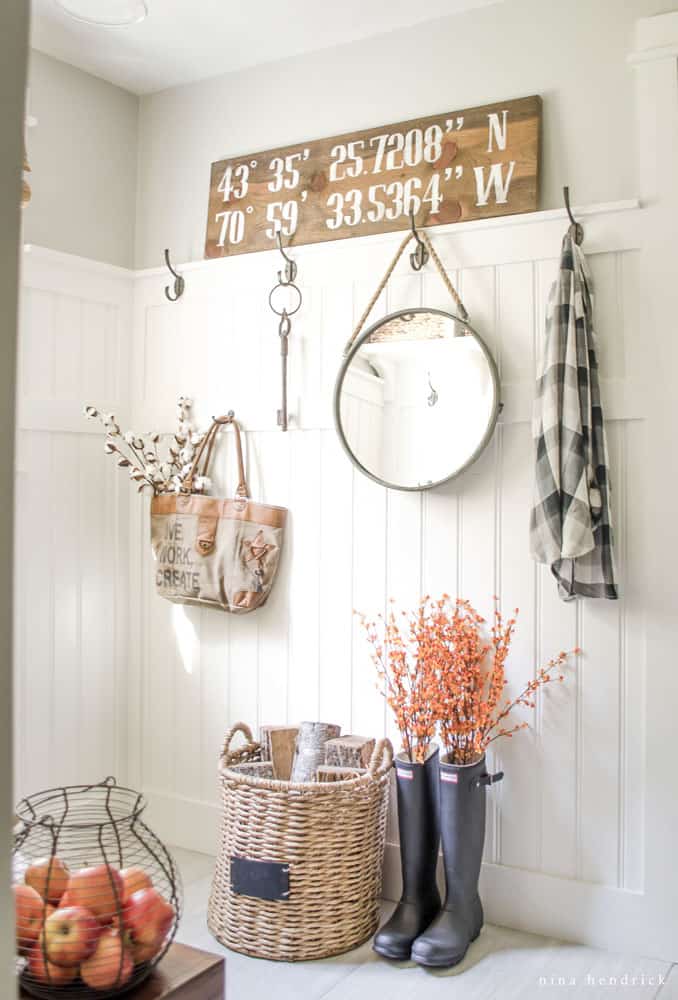 I also shared our
Fall Home Tour
. For the first time, I really felt like things were emerging from my camera as I actually saw them. It is my favorite tour I've ever done!
As the season progressed I shared more inspiration and updates on our projects. Since the Christmas season hit me like a hurricane, there haven't been any formal reveals, but I have FIVE room reveals that are simple steps from being completed… and another two that aren't far behind that. Crazy, I know! 2016 is going to be a HUGE year!
Christmas
Maybe it was to make up for my lack of momentum at the beginning of the year, but I said yes to pretty much everything that came my way this Christmas season! I've organized it all conveniently on one page here if you missed anything. A highlight was to be featured in
Jen Rizzo's Holiday Housewalk as a surprise house
!
So that was my blog in 2015 in a nutshell! I averaged one post per week, which was significantly less than the previous year, but I did cross my goal of 1 million pageviews for the year and I hit 1.6 million. Now THAT is a crazy number! Thank you so much for all of your support! I have the same number of posts scheduled for January and February 2016 alone that I completed in 2015, so hopefully it will be a much bigger number when I sit down to write this post next year!
Tomorrow I'm sharing my 2016 goals (including my "word of the year") and the results of the 2015 reader survey, which are directly tied into one another!
The Blissful Bee | Making Home Base | Nina Hendrick Design Co. | Maison de Pax
House by Hoff | The Happy Housie | Life on Virginia Street
So Much Better with Age | Cherished Bliss | Migonis Home | Just a Girl and Her Blog
Join the Weekly Newsletter
Subscribe to get our latest content by email and access to our File Library. Download organizing and home decor printables FREE!